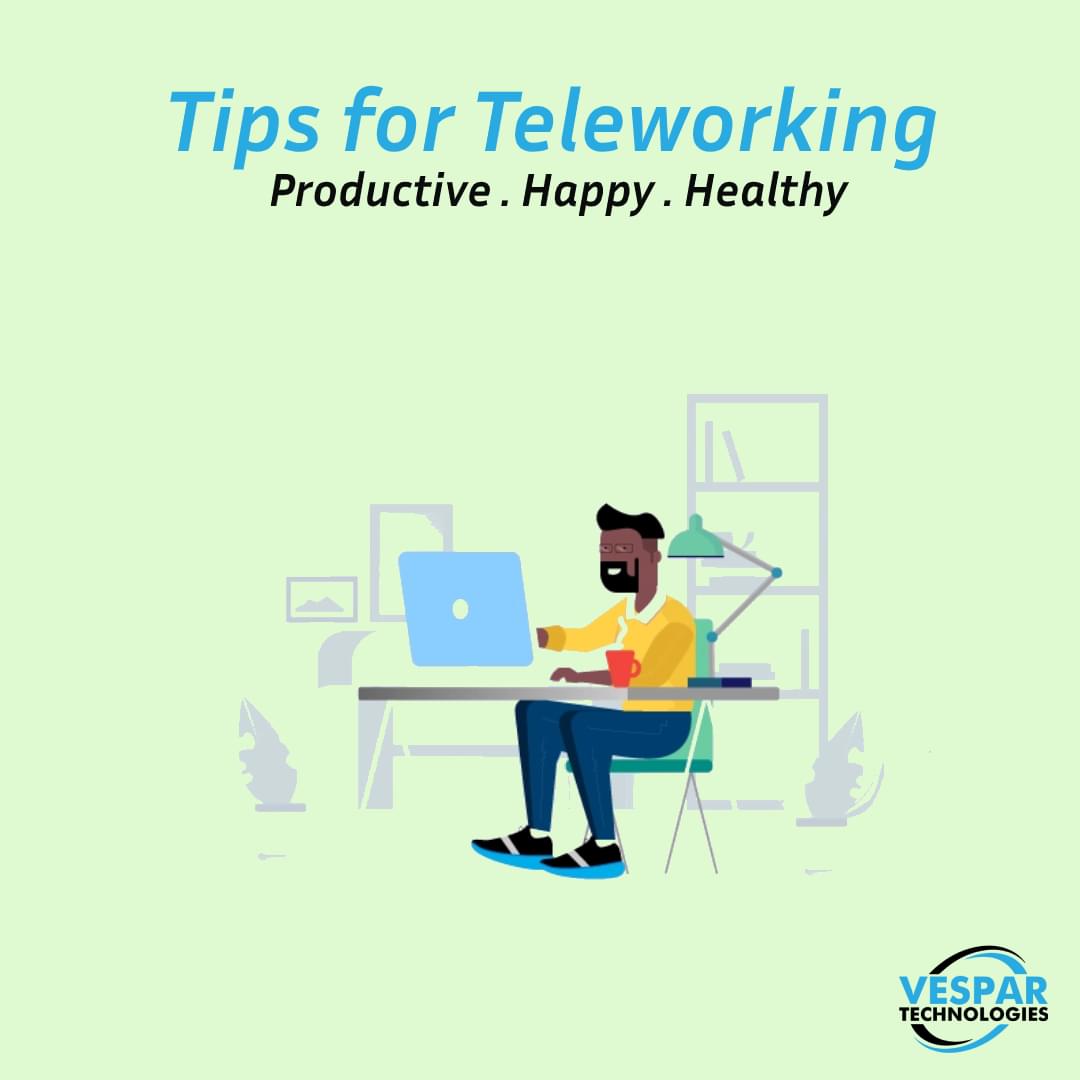 In the span of just a few weeks, millions across the globe have been shut out of their offices and forced to complete the same amount of work in the sanctity and safety of their homes. At first look, this seems like an ultimate vacation. But many find it difficult to complete deliverables while maintaining good personal health and hygiene when it is so convincing to stay in bed all day.
We're sharing just a few of our favorite tips for being happy and healthy at home, while staying productive in a professional sense.
Separate work from home
It may be difficult, but try to dedicate the time and space needed for a work environment within your house. Whether its dedicating an entire room, or even just a corner of one to a work place, it helps your body differentiate between work and play.
If you do not have a separate work device (computer or laptop), be sure to separate your work and personal files. Not only will your professional documents be more organized, but you have a lesser risk of exposing personal files or accidentally losing sensitive work data.
While its great (and recommended) to take breaks throughout the day, try to have a set schedule for when work needs to be done. If your employer allows it, work when your body is most adjusted to being productive. For most people, it's been adjusted to a 9-to-5 schedule. Whatever the case, be sure to dedicate a certain number of hours per day to ensure tasks get completed on time.
Get dressed
Just because you don't have to dress up for work, doesn't mean you shouldn't. Do whatever you would normally do when preparing to go to work. Simply wearing semi-formal clothing will help put you in a professional mindset as well as make the distinction between work and home. Changing from a suit to sweats can once again be the best part of the day.
It's great to have a well-balanced personal environment, but you also need your devices to keep up.
Use quality equipment
For those of us who have regular virtual meetings, a good web camera and headset makes the world of a difference. If your home environment has a lot of background noises, such as dogs barking, kids yelling, or yard work surrounding you, it is beneficial to look at some noise cancelling headsets, and pair with software to reduce the background noise that your coworkers will hear. Depending on the team-meeting application (Skype, Zoom, Teams), there are a few different options at your disposal.
Stay connected
Even though the term is "social distancing", I would rather it be "physical distancing". Try to maintain communication between your friends and coworkers. There are many digital solutions to help achieve this goal in a professional manner. Some favorites include Microsoft Teams, Slack, and Discord.